LOCATION
Bali, Crete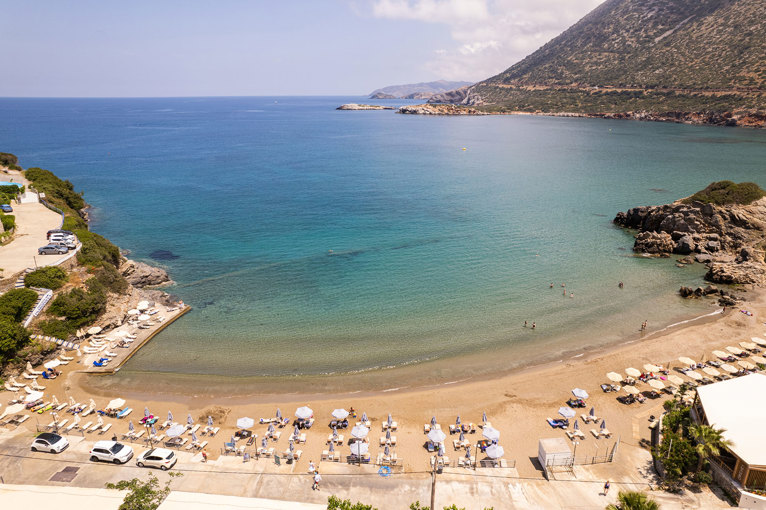 Cozy Bali Bay Villa is located on the northern coast of island Crete, 25 km east of Rethymnon and 45 km west of Heraklion in the traditional village Bali. 
Bali village has four sandy beaches with nice greenish waters. They all are suitable for children and well organized with sun beds and showers.  In the village you can practice different water sports such as: Sailing, scuba diving, parasailing, canoeing and fishing. 
Villa Bali Bay is located in the second bay 50 meters from the sandy beach Varkotopos . The beach as well the Sea floor is made of fine, light sand, which makes the Varkotopos beach perfect for small children. The water changes to different shades of blue and green being clean and crystal clear. 
You can find showers, sun beds and umbrellas on the beach. Mini Markets, taverns and bars for you to enjoy meal or cool drinks by the beach. 
Village Bali is a great starting point for exploration the famous cities of famous Rethymnon and Heraklion. To the south-west of Bali there is the village Margarites, the well known pottery area. Sendoni cave - a unique landmark, retaining its natural look after the lapse of thousands of years. The cave is located an hour's drive from Bali, near the town of Anogia and 10 km. from the village Zonyana. 
Closer  to Bali is located  the Melidoni Cave. Being a divine place for Neolithic tribes in ancient times, it still remains attractive in our times, especially for tourists. 
In the mountains, near Bali located a village called Argiroupoli, which is known for its hand weaving work, and surprisingly tasty cheeses. 
Spili - another popular village in the area which fascinates tourists with its stone constructions. And the old churches of  Spili are popular for their  unique fresco images. 
 
HOW TO REACH 
Airport : Heraklion (HER), Chania (CHQ) 
Port: Heraklion  
Road: National Road Heraklion –Chania E75  
Google Maps PIN 
35°24'39.5"N 24°46'53.8"E